Solar Roof Construction
Coca Cola HBC

In early 2019, Selina Technology & Management (an Austrian company specializing in the development, planning, and construction of industry scale PV-systems) partnered with Coca Cola Hellenic Bottling Company the world's third-largest Coca Cola Company Bottler covering 28 countries, to install a 2.9 MWp solar farm on the roof of their bottling plant.
Selina was commissioned to install 9200 solar modules covering over 14,960 m2 of the rooftop surface. This project was one of the largest their solar company had been hired to perform. To document the installation process and share the results, they inquired with Memento Media for media assistance.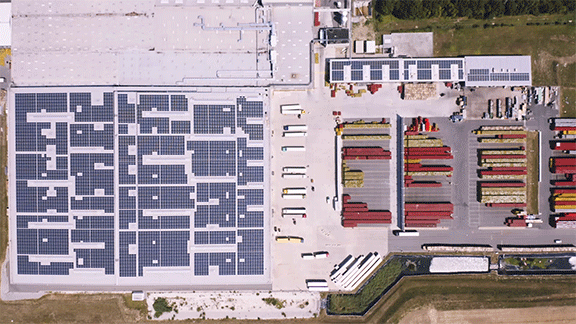 "The greatest challenges of this project were the natural elements. Our wide range  of equipment and weatherproof housings ensured Selina and CocaCola received the full coverage they were after."
Igor Pogany, Owner
More Than Just Time Lapse Video…
The initial thought from Selina was to hire a videographer to document the project with a simple time lapse camera over the course of three months. However, after our first meeting, the Memento Media team recognized more would be needed to properly document this project.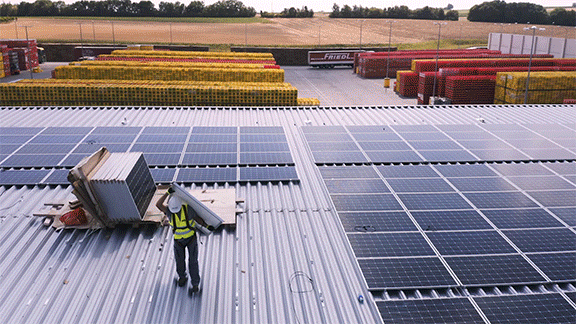 To get the best video results for both Coca Cola and Selina, a new strategy was devised. Memento Media suggested the following video strategy:
4-month time lapse video

Photo documentation of construction milestones (including drone photos)

Additional time lapses documenting project progress

2 drone video shoots from various phases

Construction process video shoot

360° video of workers installing solar panels

Video interviews with an executive from Coca Cola and Selina's Head of Construction
The  Process
The project relied heavily on time-lapse video. A total of 4 cameras were used to capture every angle of the project. Those cameras compiled over 86,000 raw photographs to ensure the best possible quality for documentation.  This required custom water proof cases with the  longest  power supply cable being over 250  meters long.
It took 5 months to complete the project, starting in February 2019 and ending in June 2019.
A Powerful Outcome
Memento Media's final video was used for the official opening event for the plant, went on to be uploaded to the "CocaCola Austria" YouTube channel, and was published in multiple press releases. The event management also displayed the video on TV screens at the factory's reception area and in the factory canteen.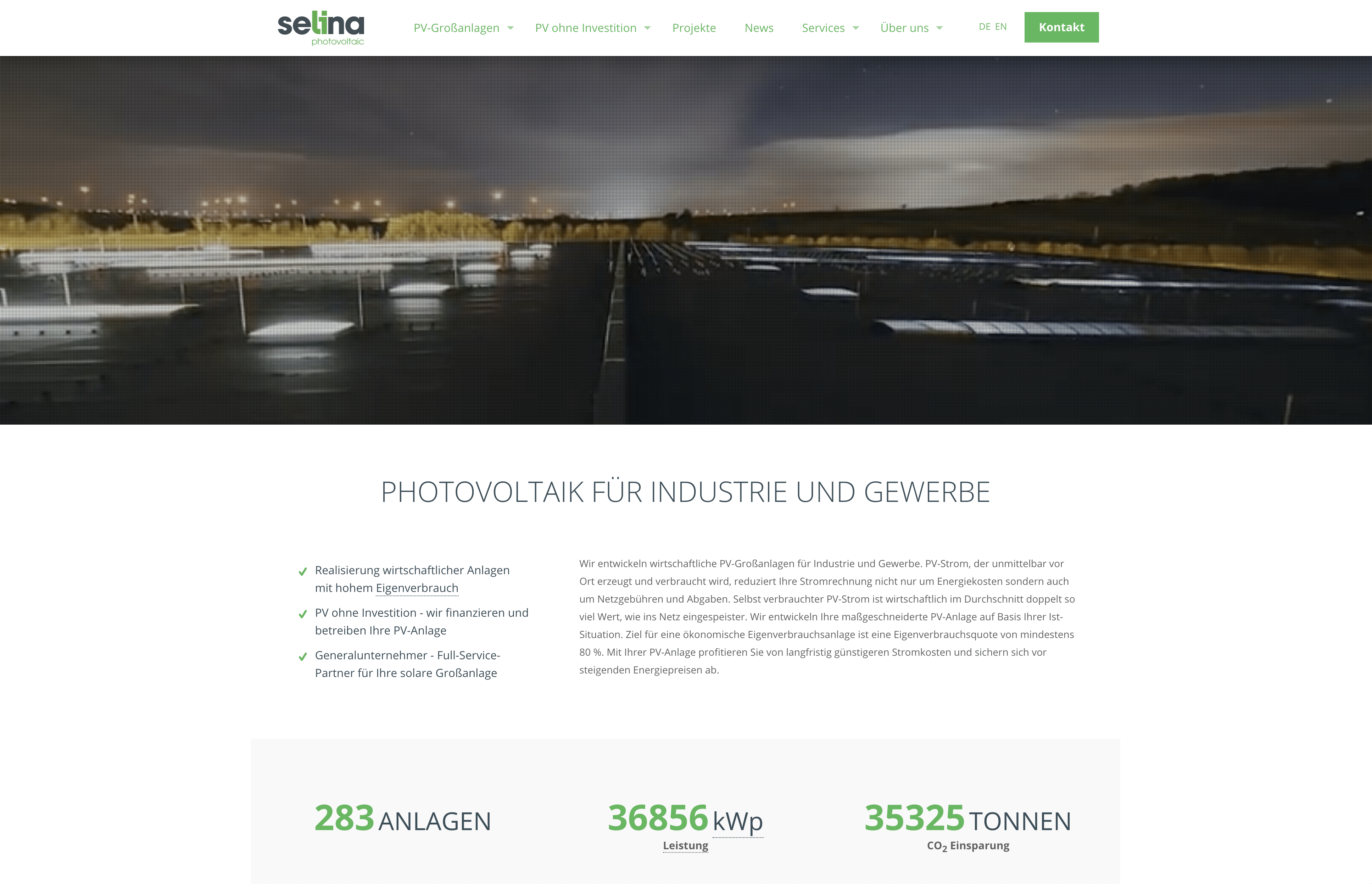 Selina continues to use the video on their website and during client presentations to display their cutting-edge technology through a modern, and dynamic medium. Memento Media's media package provided Selina PV with an appealing, easily digestible method to showcase the scale of their work and their abilities.